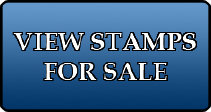 ABOUT US...
Hello, my name is Carl Burnett, and in 1979 I started a part time stamp business named the Stamp Fun Company in Melbourne,Florida. Sometime in the 1980's the USPS wrote me and asked if I would change the name of my business, as they had, at a later date, trademarked the name "Stamp Fun Newsletter" (for use with their youth efforts) and did not want any confusion between the two. As our local Post Office was a staunch supporter of our local Missile Stamp Club, I had no problem complying with their request.
Sometime in the late 1980's I changed the name to the 21st Century Stamp Company. Activity was mostly local clubs, local stamp shows, and an occasional advertisement in one of the philatelic rags. Then came the internet... and I jumped in with both feet! The use of the company name was too long, so I used "Stampbiz" as my internet ID (also buying the URL www.stampbiz.com), and proceeded to test the waters. Several small auction house sites came and gone, and I eventually became an eBay regular - selling nearly 10,000 lots to well over 100 different countries!
A new job in 1999 took me away from any stamp dealings. I remained active as a buyer, and made plans to rekindle the business when the time was right. Well, my 40 year engineering career came to a halt in April of 2012. With very little prospect of being able to find another local job in that field, I made the decision to jump back into stamps - but as a full time stamp dealer this time around - dedicated to accurate material descriptions, competitive pricing, secure packaging, and quick delivery - customer service is top priority.
There are many other facets of this hobby that I have also enjoyed through the years, and I present my Philatelic resume of some of those activities.
American Philatelic Society (#114592) Member for over 30 years
Past Activities:
Vice Chairman of Chapter Activities Committee (2 yrs); Chapter Newsletter Competition Coordinator (2 yrs); Founder of Show Program Literature Competition; CAC Newsletter Columnist (2 years); CAC Newsletter Doctor - Eastern Region (10 yrs); CAC Newsletter Competition Judge; Created Chairman's Guide, Literature Competitions.
Awards:
1985 Chapter Publication Contest - Vermeil; 1985/86 Chapter Promotion Contest - 1st place; Best Promotion within a Chapter. 1985/86 Chapter Promotion Contest - 2nd place Best Promotion to General Public; 1987 STaMpsHOW Literature Contest - Bronze; 1988 STaMpsHOW Literature Contest - Silver/Bronze; received two APS recognition plaques for service to the Society.
(c)Copyright 2014 21st Century Stamp Co., 562 Clarke Ave., Melbourne, FL 32935
American Association of Philatelic Exhibitors
Past Activities:
Founding Member #890; Organizer/Chairman of the American Youth Stamp Exhibiting Championship (AYSEC) 1988-1991.
Awards:
AAPE Member of the Month - September, 1990 & again for August, 1991.
Florida Federation of Stamp Clubs (now disbanded)
Past Activities:
Regional Director, East Central - (10 yrs); Florida Philatelist, Youth Column - (2 yrs); FLOREX Show Assistant Chairman - 1987, 1988; FLOREX Show Program Editor - 1986, 1987; FLOREX Stamp Club Workshop, organizer - 1987; FLOREX Show Program Literature Contest, founder; FLOREX Literature Judge - 1987; FLOREX Video Tape Productions - 1987.
Junior Philatelists of America
Past Activities:
Past Member #S 522-07; Philatelic Observer, columnist "Stamps of the World" - (1 yr).
International Mensa Philatelic Society
SAS/Oceania, member #2006
Penned several articles for their journal on the subject of Queensland philately
Missile Stamp Club, member #9
Activities:
Offices - President (1985, 1995), Vice President (7 yrs), Secretary, Treasurer, APS Rep, Newsletter Editor, Publicity Director.
Awards: Life Membership - November 1991
Stamp Collectors of Brevard
Co-founder, 1st President - 1983
Stamp Collector's Weekly -
Inducted into the Stamp Club "Sparkplug" Hall of Fame - August 1987
Literature Exhibit Awards - Cardinal Spellman's Philatelic Literature Fair 1987,
1988; CHICAGOPEX 1987, 1988; COLOPEX 1987, 1988; MIDAPHIL 1987.
Author -"Guides & Tips for the Production of Show/Bourse Programs" (1987)
Co-Author - "APS/CAC Chairman's Newsletter Contest Guide" (1988)
Editor/Publisher -"Facts and Fantasy about Philately from the Pen of John M.
Hotchner" (1992)
Articles Published in:
American Philatelist, Florida Philatelist, Linn's, Mekeel's, Stamp Collector, Stamps, Stamper, Stamp Wholesaler, SAS/Oceania Informer Journal.