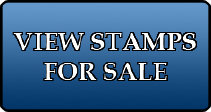 How to Order:
Placing an order from our stamp listings is very simple. All you have to do is click on the link below and fill in the information, and then click send!
Required information is:
Name:

Mailing Address: (so we can calculate shipping costs)

Email address:

Type of Payment: (Paypal, check or money order drawn on U.S. bank, cash)

Lots numbers/prices:
After we receive your order, we will reserve the lots (note: most lots are one of a kind and they will go to the first order received by email date, so it is possible that you could order something and it is not available). Next we will calculate the shipping costs. With multiple orders, weight and destination, and type of shipment (1st Class, insured, Registered) all have an impact to final shipping price.
Next we will send you an invoice with total cost. Those using Paypal will get a Paypal invoice sent to them. Those paying by check/money order or cash will have an email invoice sent to them. When Paypal payments or cash are received, your order will in most cases be mailed within 24 hours. With check/money order payments - they must clear first before mailing is done. All buyers will receive an email notice of when mailing has been made. Those that are being sent insured or Registered will also have the tracking number sent to them.
As time goes on, we hope to have a shopping cart function for this site. For the mean time, using the form below will expedite the ordering process. Thank you.
(c)Copyright 2014 21st Century Stamp Co., 562 Clarke Ave., Melbourne, FL 32935

IMPORTANT: If you place an order using our order form and you do not hear back from us within 24 hours, chances are that you had a typo (mistake) in your email address you put on the order form. This had happened, and of course, there is no way for me to reach you... so you can always drop a follow up email to us using the "Contact" button on the top of this page.