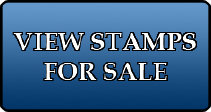 The 21st Century Stamp Co., is an aggressive buyer of U.S. & Worldwide stamp and cover collections in the Brevard & Indian River County regions of Central Florida. We do not usually go beyond those areas to view at material.
If you reside outside that area, you can still drop us a letter or email us at
Stampbiz@cfl.rr.com
, with a description and if possible, some pictures of the material you wish to sell. If your holding is something which we are interested in, we can set up a mailing of the material to our location. We would be willing to the split mailing expense. In the event we do not make a purchase, the 21st Century Stamp Co. will pay to have the material returned to you.
If you live within Brevard & Indian River Counties, you can call us at 321-242-0595 to talk to us about your stamp/cover holding. We do travel to review material in these locales. We look forward to hearing from you!
(c)Copyright 2014 21st Century Stamp Co., 562 Clarke Ave., Melbourne, FL 32935