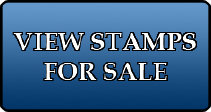 Terms and Conditions:
All stamps sold to be genuine as described. If not satisfied with any item it may be returned within 14 days for a full refund (excluding shipping). Stamps cannot be returned for any faults listed on the lot description, for any item sold "as-is", or for stamps in bulk, country lots, or albums.
All prices on this web site are in U.S. Dollars.
Florida residents will be charged a 6.5% Sales tax Rate, unless the buyer provides a valid Florida resale tax certificate as a stamp dealer.
All referenced catalog numbers in listings are from the Scott Stamp Catalog, unless otherwise noted.
Abbreviation used in item descriptions are as follows:
M = Mint (unused); U = Used; M/U = Mint & Used; Centering: A = Average; F = Fine; VF = Very Fine; XF = Extra Fine; S = Superb; NH = Never Hinged (unmounted); LH = Light Hinged; H = Hinged; HH = Heavy Hinged; HR = Hinge Remnant; NG = No Gum; NGAI = No Gum As Issued; SE = Straight Edge; SP = Short Perf(s); PP = Pulled Perf(s); Set Range - 1-10 (complete set); 1//10 (partial set);LC = Light Cancel; HC = Heavy Cancel; RC = Revenue Cancel; OP = On Piece; S/S = Souvenir Sheet; FDC = First Day Cover; CDS = Circular Date Stamp
Ordering:
Please see
How to Order
tab at top of page.
Payment:
Payments may be made thru Paypal (preferred) or by a personal check or money order drawn on a U.S. bank. Mail payment to:
21st Century Stamp Co., 562 Clarke Ave., Melbourne, FL 32935
. We do not recommend that you send cash, if you do it is at your own risk. Information for making payment by Paypal will be on your invoice.
Shipping/Packaging:
NOTE: As the buyer is provided the option to have any item(s) sent by Registered, Certified, Insured mail, etc., the 21st Century Stamp Company will NOT be responsible for any lots lost or damaged in the mail.
For U.S. Buyers, If the purchase total of lot(s) is under $40 the mailing cost is $1.00 (up to 1 ounce - not insured); from $40 to $200 - cost is $3.50 (insured with tracking); over $200 - cost will be calculated depending on $$ Value to be insured and shown on your invoice.
For Foreign Buyers, if the purchase total of lot(s) is under $100 the mailing cost is $2.00 (up to 1 ounce - not insured); orders $100 - $499 - cost is $14.75 for registered mail; orders over $500 will be shipped USPS Express International Mail - cost will be quoted at time of invoice.
If buyer wishes another option or insurance coverage for a lesser purchased $$ amount - send us a message at Stampbiz@cfl.rr.com so we can discuss it - our goal is to please you the customer.
We make every effort to ship your lot(s) within 24 hours after receiving payment. Personal checks and money orders must clear before we ship. All lots are securely packaged to prevent damage.
Placing an order from any price list on this website constitutes your agreement with these Terms and Conditions.
(c)Copyright 2014 21st Century Stamp Co., 562 Clarke Ave., Melbourne, FL 32935